Our collaboration with governments and multi-lateral bodies is closely related to our work with non-profits. Financial support from non-profit organisations and foundations remained year-on-year 15 per cent behind, reaching in total €6.0 million. Most of this amount comes from foundations and other NGOs. The remainder comes from clubs, associations, religious organisations and educational institutions.  
With an eye on scaling, we were delighted to forge several strategic partnerships with global foundations and non-governmental organisations in 2021. These included BRAC International and Child Fund. Each brings something unique to the table, be it investment in local capacity-building or expertise in child rights advocacy.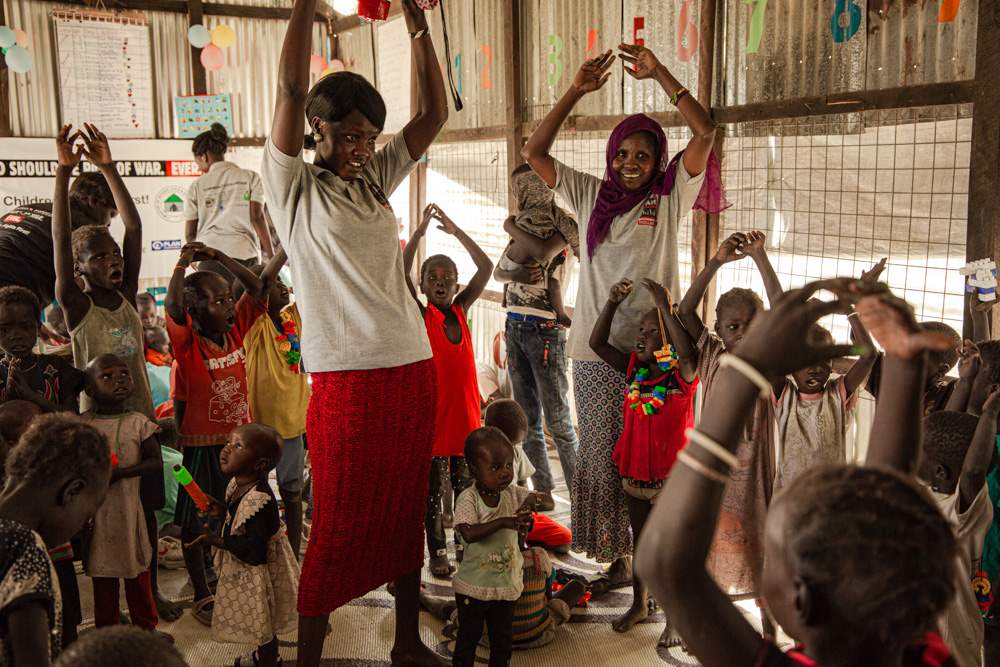 The continued support of major donors and goodwill partners such as the LEGO Foundation, EdTech Collective and the Bernard Van Leer Foundation in Jordan fueled our Research and Development efforts. 
Our collaboration with international NGO SOS Children's Villages flourished in 2021, seeing our flagship psychosocial support interventions and their Global MHPSS Hub join forces. Drawing upon each other's strengths, the year saw us lay the groundwork to scale three evidence-based methods - TeamUp, the Caregiver Support Intervention and the Community Case Detection Tool - in 18 countries. 
Supporting vulnerable children to access and remain in education took top priority over the course of the year. Our ongoing partnership with UNICEF greatly boosted these efforts, seeing this United Nations powerhouse channel €5.2 million into a joint education project. 
Meanwhile, newly secured partnerships with World Vision US and the Center for Children's Happiness in Sri Lanka present a strong avenue to promote our Care System model.