Catching Up on Learning and Life
For Lamegie (12) from eastern DR Congo, life has been put on hold by violence. Besides the constant threat of attack, and the fear that comes with it, the enduring conflict has denied her the chance to learn. Growing up, she felt "uneducated" and had little hope for the future. That all changed when she came across our catch-up education program...
"When I started attending the catch-up class, I was far behind in learning compared to my peers", says Lamegie. "My mother couldn't afford to send me and my siblings to school, so we stayed at home.
"Now, I am learning Swahili, French and mathematics", she says proudly. "I love my studies because they can help me in life, help my family and my community."
Did you know?
In 2020 alone, 160 schools in DR Congo were looted or burned
Protected by the Community
And that's the beauty of the program. Not only do we offer specially designed modules to help children 'catch up' on vital years of schooling, we also engage caregivers and the wider community in their protection.
Hundreds of teachers and parent committee members have been trained to improve child safeguarding and governance in schools as well as monitor the quality of education. We also provide educational supplies and school meals so that parents can afford to keep their children in the system.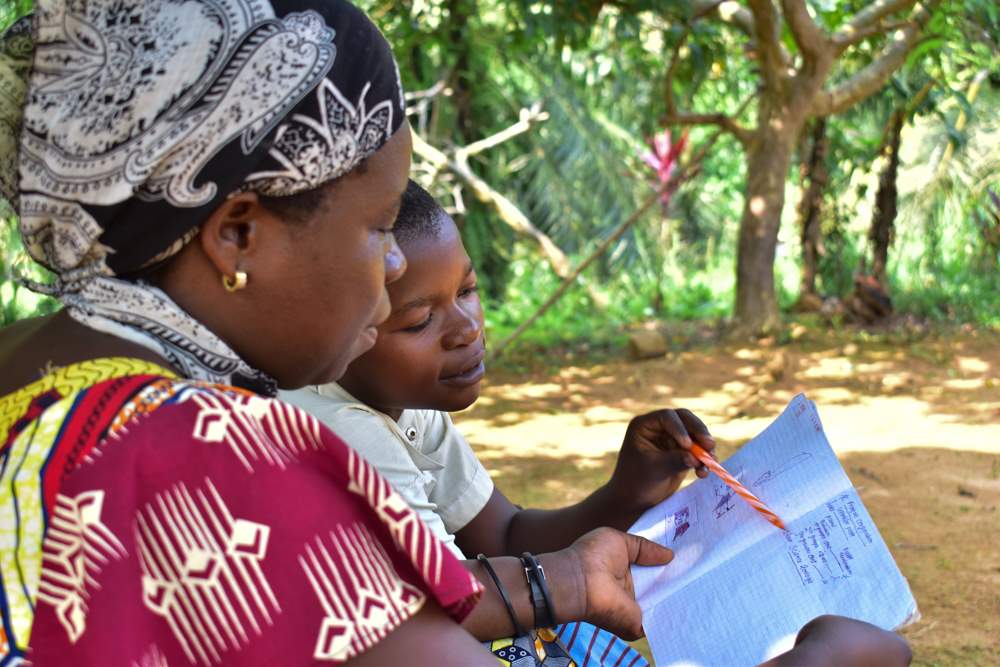 "Education is the only way"
"Education is the only way that my children can work towards a brighter future", says Lamegie's mother. "It's very important because they used to be left at home doing nothing."
Compounded by the COVID-19 pandemic, young women and girls in DR Congo are particularly at risk. Many are given laborious household chores and caregiving responsibilities. In some cases, girls are forced to marry to alleviate family poverty.
Through protection and case management services, War Child also works to shield children from exploitation and abuse. We pay special attention to their journey to and from school - the time when children are often most vulnerable.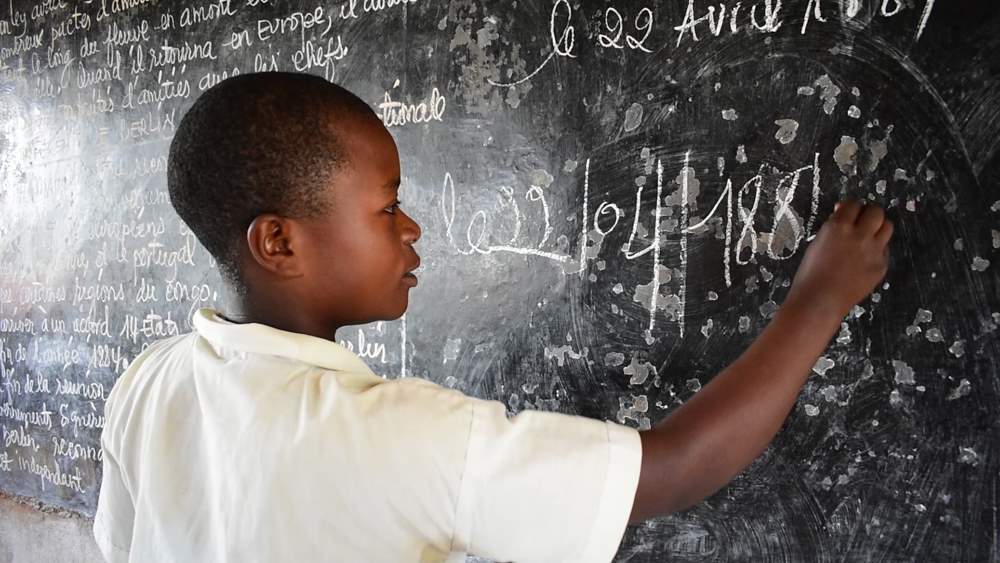 Exploring Her Path in Life
For Lamegie, while all aspects of the program are important, the opportunity to learn and explore her path in life is a blessing in itself. "When I was at home, I was uneducated. I didn't care about the future.
Today, I am different. My life has changed because I am taught well and can get a good education."