More Communication, Quality Education
War Child works to uphold and improve the quality of each and every one of our programmes. But what does that actually look like in practice? "I'm so glad you ask", beams Noëmi Gerber, our Global Education Specialist. "A lot of the work we do happens behind the scenes so it's great to shine a light on it."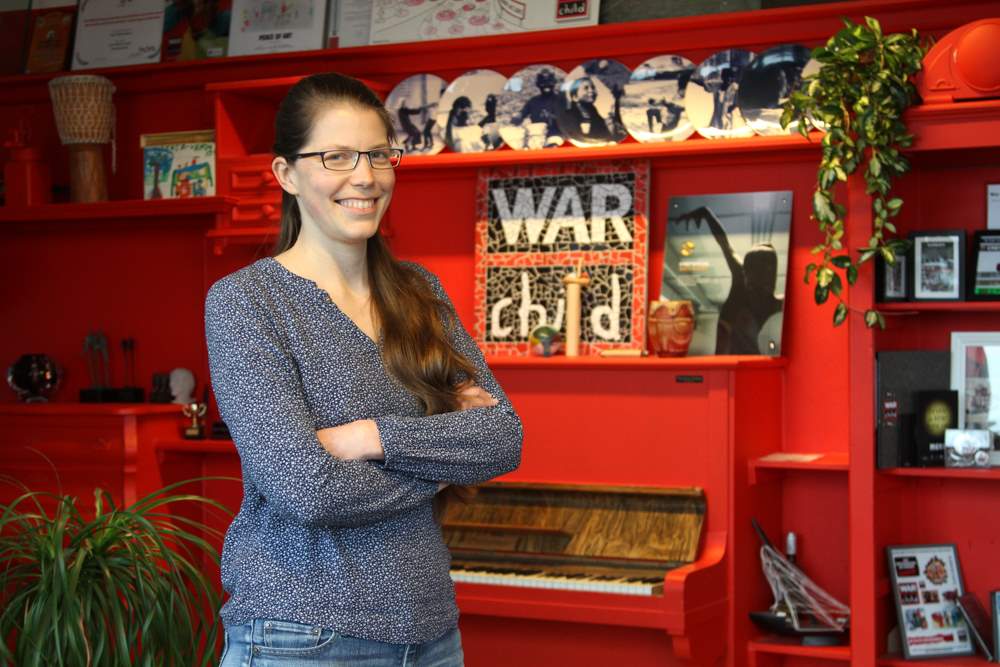 What does your day-to-day job look like? 
"I'm one of many thematic advisors within my team. While I'm dedicated to education, others work in the area of child protection or psychosocial support.
In a nutshell, I offer support to country offices around anything related to education. Anything; from project development and proposal writing to implementation issues or questions. Sometimes, there's a need to develop new resources and tools to evaluate or improve the quality of a project. Or there's a hot idea for a new course that can aid staff's personal development."
You work with people around the globe. How has that been in COVID-19 times?
"My job used to involve a lot of travel. COVID-19 has changed things. You always have different conversations when you're face to face. Meeting in person is an opportunity to really get to grips with what the local challenges are - and have more in-depth conversations about what the country teams want to get out of their education programming."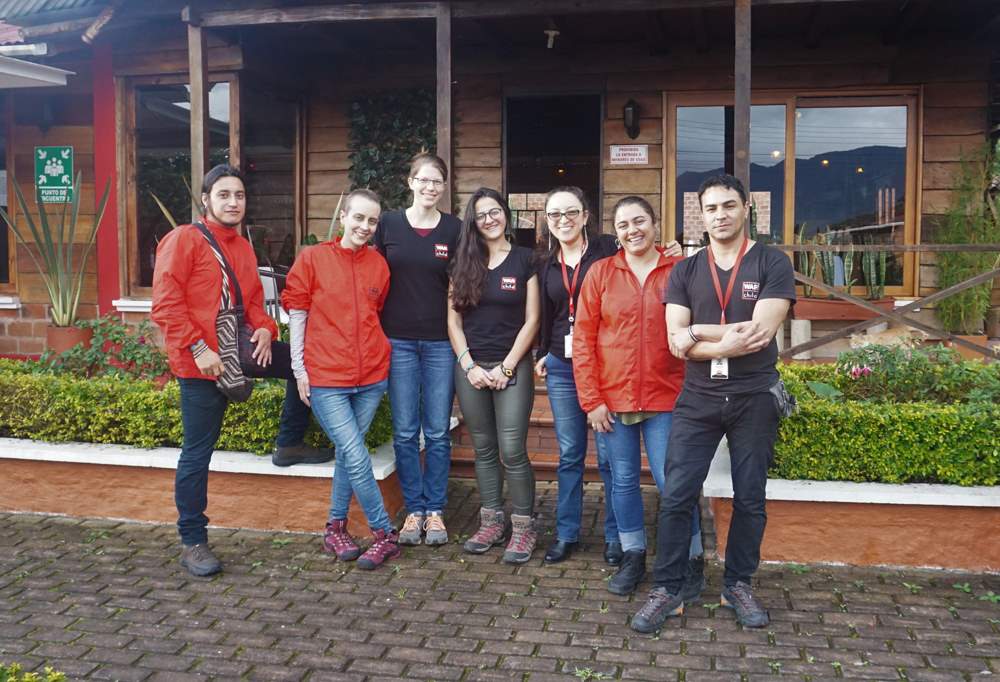 What kind of challenges are you seeing?
"That's a question I can only answer in two parts. So, I'll start with the first... 
In many of the countries where we work, education is in crisis. COVID-19 and its fallouts, but also a steady rise in armed conflicts, is resulting in a wave of school dropouts and lack of further education opportunities for young people. The hidden cost of education, an increase in child labour and early marriage as well as displacement due to conflict and crisis, are some of the main reasons for these dropouts.
The quality of education is also declining. Overcrowded classrooms, overburdened teachers, limited education materials, damaged infrastructure…you name it, the challenges are piling up."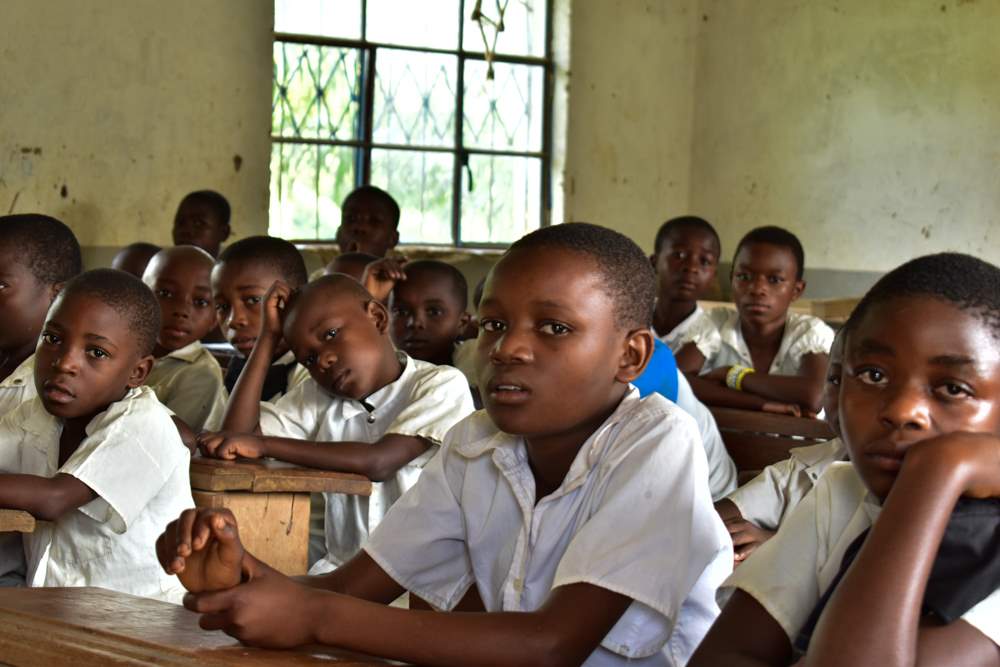 And the other part? 
"So, there's challenges in the external environment, but there's also the challenges we're facing internally. This relates to another element of my job - and that is working strategically across the organisation to bring our scaling ambitions to life.
"The biggest challenge I'm seeing is that we're trying to grow fast while maintaining quality - and that requires a lot of talking. Several years ago, we realized that, while there's a lot of communication between thematic advisors and the Amsterdam office, there's much less cross-country. This means that we're not always sharing best practice which is so important."
Bringing people together to share best practices - is that your goal then?
"There are so many aspects to my role so it's hard to strip it back to one main goal. But yes - one of the things I find most inspiring is this cross-cutting work with all the country, regional and global education advisors. We come together to share experiences and identify areas of programming that we want to develop further. It's a forum where ideas can really be put into practice."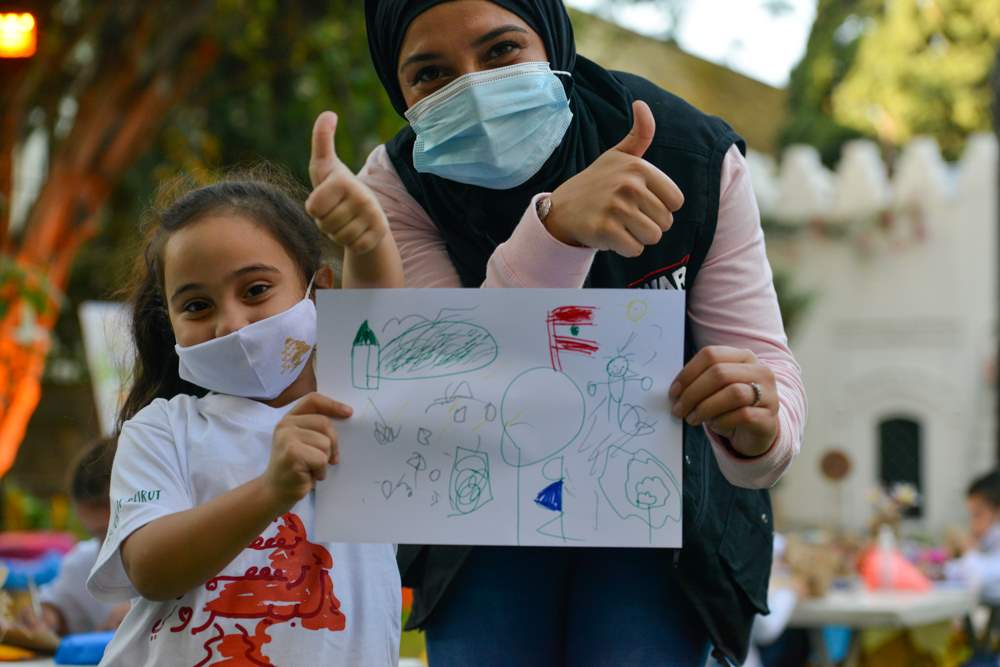 Can you give an example?
"A great example is the work we did in 2021 to improve children's social and emotional learning within our education work. Education isn't just about a career; it also helps you develop the interpersonal skills to become the young adult you want to be. This, in turn, can have a major impact on children's mental health and self-esteem. Seeing these colleagues initiate work that will benefit children's wellbeing more broadly is really exciting!"