At War Child, our goal is unanimous - to ensure that all children affected by conflict can realise their fundamental rights and build a brighter future. We continue to reach more and more children and youth every year thanks to the dedicated efforts of our global staff force.  
As we move to a shared way of working, it has never been more important to ensure that this staff force is truly representative of the communities we support.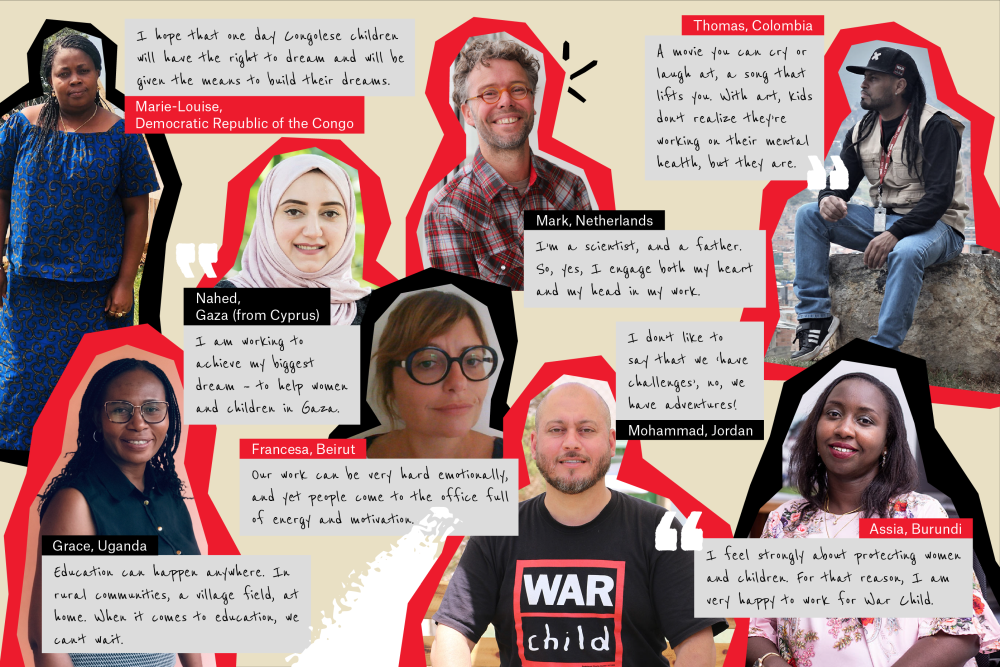 A Truly Global Workforce
The commencement of a Staff Representation / Employee Voice project reflected this commitment. Through a series of surveys and learning lunches we went directly to our colleagues to engage them in discussions around what makes a diverse, inclusive workplace. Moreover, we asked the difficult questions: are our practices really creating a culture of mutual trust and belonging?  
With the deliberate move away from the Amsterdam 'head office', our recruitment practices sought to attract local, in-country talent wherever possible. 
This is reflected in the numbers... 
War Child employed 556 full-time members of staff across 2021 as a whole - made up of 105 at our Amsterdam office and 451 inside our countries of operation.  
Inside our countries of operation, we recruited 370 national members of staff - out of the 451 positions available. 
The number of interns working for the organisation continued to climb in line with our scaling ambitions - 18 interns on average lended their talents to various departments during the year. Interns make an invaluable contribution to our mission - and for this, we'd like to take the time to say thank you! 
Staff Wellbeing 
The COVID-19 pandemic and accelerated work for children in need exhausted staff to the point where their wellbeing was no longer guaranteed. After consultation with staff, we commenced a phased return to the workplace, more agile working arrangements and a one-time extra five extra leave days. This resulted in enhanced solidarity and staff morale across the organisation.