The number of children living directly with the effects of violence and armed conflict has risen by 20 per cent and the available funds to meet their needs remain nowhere near enough. As War Child, we are not only obligated to grow our capacity - we also need to be sure that the support we provide has a measurable positive impact on children's lives.  
Add COVID-19 and the climate crisis to the mix and we can no longer operate in a silo - or without the input of youth on the ground...  
That's why our new strategic goal is: 
By 2025, five million children and youth affected by armed conflict and emergencies will benefit annually from access to relevant, evidence-based and integrated methods, resulting in their improved resilience and psychosocial wellbeing.  
With such a big dream, we've broken our ambition down into three key areas:
Programmes 
Drawing upon our established Research & Development department, War Child delivers and prioritises evidence-based programming that is relevant, timely and adds value in multiple conflict and emergency settings.  
We will do this by monitoring and adapting our programme portfolio - co-created with partners and communities.  
Scaling 
War Child leverages its global network and sector expertise to respond to the expressed needs of children and youth affected by war and conflict and generates the resources to scale-up our evidence-based methods and services.  
People & Organisation 
All colleagues in War Child are part of a value-based international networked expert organisation - where all feel welcome, seen and heard and can participate safely.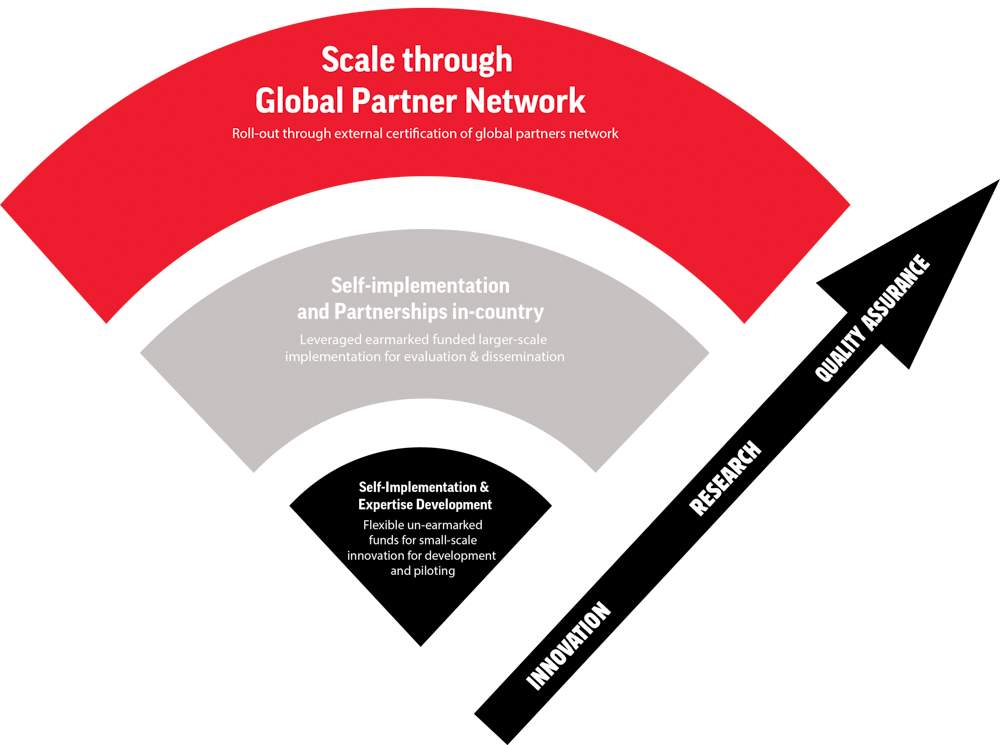 This network is facilitated by a Global Shared Platform , co-owned by all members, which promotes and celebrates inclusion, diversity, equity, a climate-neutral footprint and beyond... 
All of the above needs to happen in tandem if we have any hope of reaching the millions of children in urgent need.