Meet our New CEO: Ramin Shahzamani
In an era shaped by a global pandemic, Black Lives Matter, #MeToo and an upsurge in conflicts around the globe, it's safe to say that Ramin Shahzamani joined us at an interesting moment.
Yet, forming opportunities amid unprecedented times is nothing new for Shahzamani. From the Iranian revolution to 9/11, the axis of his life has seen him intersect with major world events and personal triumphs and challenges.
We sat down to talk about where he's come from and where he hopes to take War Child next.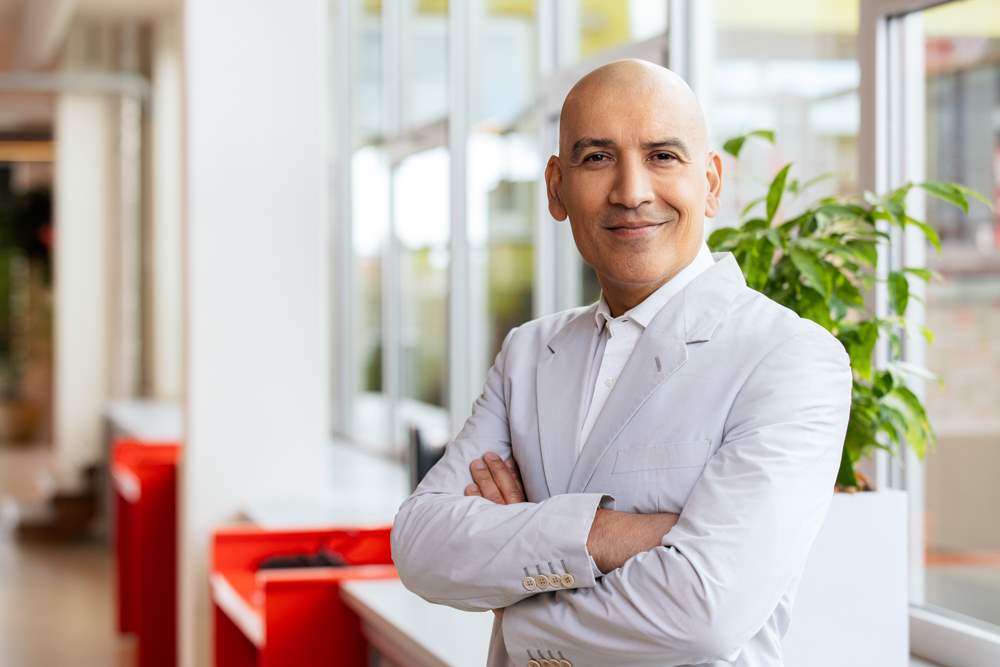 You lived in Iran until you were 10. What do you remember of your time there?
"I remember those early years in Tehran with fondness. My father had a good job, my mother was a stay-at-home mum. My siblings and I were surrounded by grandparents, aunts, uncles and cousins. By any standards, I had a great start in life. Then, things got more complicated."
How so?
"I was about eight years old when I began accompanying my family to demonstrations calling for change in the country. At first, it was exactly that - a family event, almost like a festival. The mood was jubilant and positive.
But this optimistic atmosphere quickly changed and became bloody, as the government ramped up its response. My neighbours were politically active and so were targeted by the regime. Their sons, who were in their early 20s, were jailed and tortured. Although I was still a child, I could see that things were very, very wrong. My parents struggled to explain the situation - everyone did."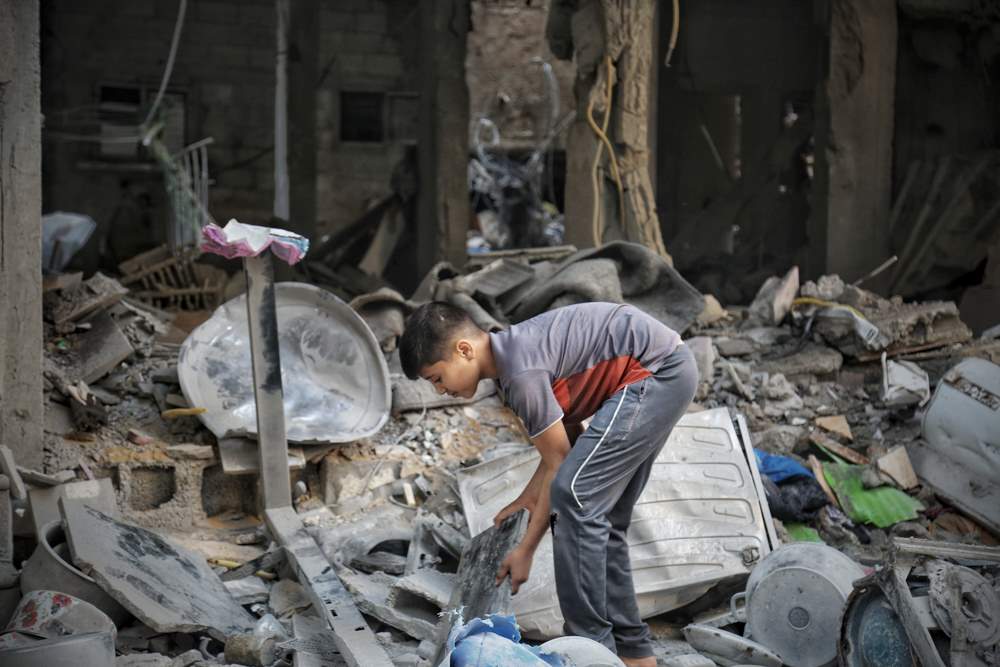 So, these early experiences of war and conflict - is this what drew you to the humanitarian sector?
"Yes, they played a big role. But Iran was just one chapter of my journey.
My first real experience of conflict was straight after the revolution when my mother, brother and I were living in Isfahan. Here I would experience the beginnings of the Iran/Iraq War.
What I remember most is the sirens, especially at school. Children would run into the corridors, screaming and crying. We were never bombed, and it's not something I think about often, but in my role with War Child it comes back to me sometimes - when we learn of children in similar situations around the world."
If Iran was just one chapter, what came next?
"A lot came next. My father was sent to London for work, but we couldn't join him until one year after. Later, we relocated to Canada; we could not go back to Iran.
In Canada, after university, I became an entrepreneur, where I also got a taste for the NGO world. I worked in New Delhi for nine months, helping a humanitarian organisation with its communications and IT needs. Not long later I took on the role of Programme Director for the World Federalist Movement - Institute for Global Policy in New York.
On September 11th, I was travelling to work; changing trains at lower Manhattan, when I became aware of fire engines and alarms outside. I remember having a dilemma about whether to continue my journey or to stop and find out what had happened. That was the moment the second plane hit."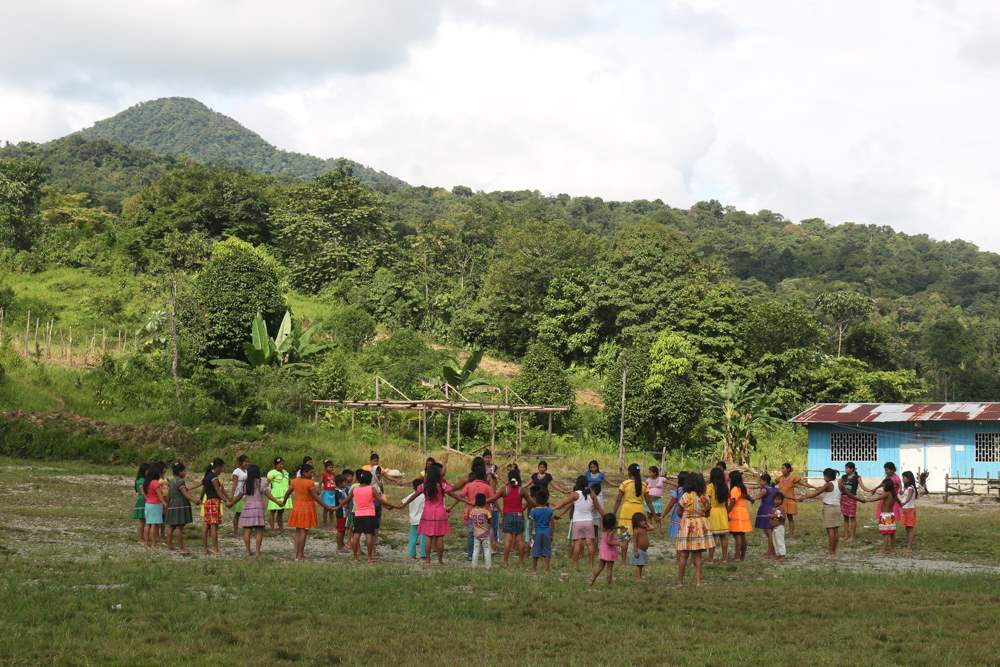 You went on to work as a Country Director in Colombia, Peru, Afghanistan and elsewhere. What learnings have you taken forward in your role as CEO?
"Working in these countries not only exposed me to beauty and culture, but to contradictions, human rights violations and extreme poverty. In other words, I get the context.
Besides that - although much of my time as a Country Director was spent in meetings; formulating strategic plans, representing the organization externally and taking part in financial discussions - when I did get to visit the projects and engage with children, I learned a lot. Consistency and collaboration when it comes to the work of the humanitarian community is so important. If we don't work together, children can fall through the net."
What's next for War Child - and how are you driving it?
"Change and growth is on the horizon - it's an exciting time. It's not about what I'm doing but how we are going to achieve this together. Like I said, if we want to reach millions of children with quality support, we need to forge strong partnerships. Innovative programmes such as TeamUp and Can't Wait to Learn are proof that collaboration works and can take us to new heights."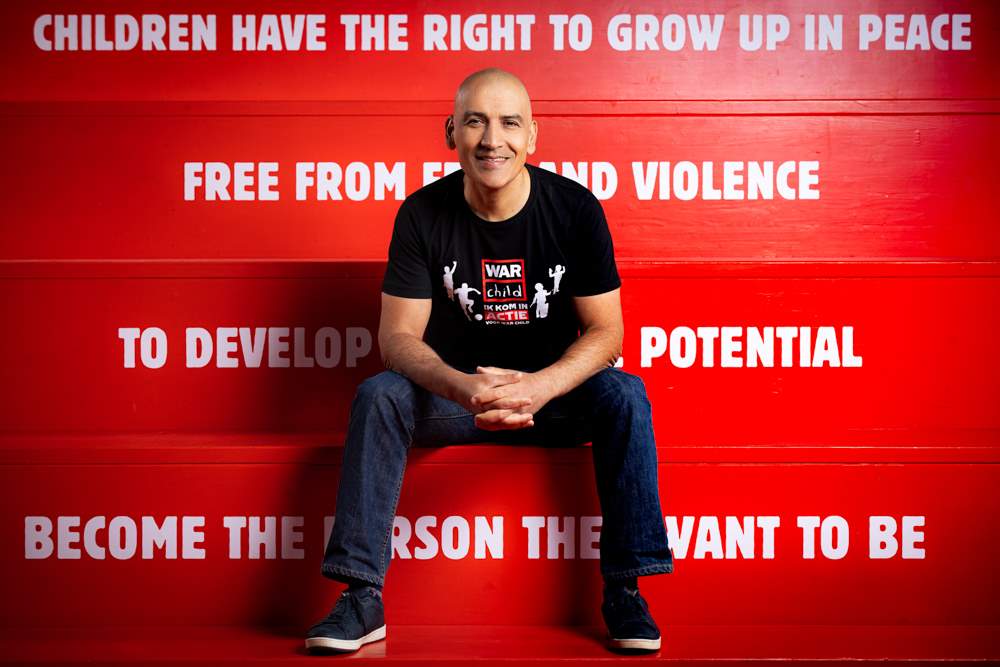 And where does the Shared Platform come in?
"We are an organisation which is present in many countries around the world; we have a rich and diverse footprint and staff base. But this diverse global makeup hasn't necessarily translated into our governing structures.
There's a powerful concept behind the structure of the Global Shared Platform. By developing a platform where all the member offices of War Child can be served with quality programmes and services, we can be more efficient and effective. In other words, by sharing power among our country offices, we can achieve more for children on the ground.
If delivered correctly, it could be a small step towards equity and equality and decolonizing aid at large."
Ramin Shahzamani took up the position of War Child CEO in May 2021. Read more about his appointment and ambitions here .